Working while traveling: this is a dream shared by many digital nomads! This new status is synonymous with an experience filled with freedom and discovery. This is the life that digital nomads have chosen to lead.
The idea? Work while being able to travel to the four corners of the globe and share your time between your professional activity and your personal development.
In your own country or abroad with a work visa, web professions and remote working open the doors to nomadism: thanks to new technologies, as a freelancer, or as an employee in a nomad-friendly company, travel the world while earning a living.
If you have the soul of a globetrotter, if you want to discover a new destination and different spaces every month, it's up to you to find the next place to put your luggage. More than a trend, it's a real way of life that allows the most adventurous to live their nomadic passion, with the help of the web!
Between the hospitality of the inhabitants, the number of coworking spaces present, the diversity of the available leisure activities, the climate, the food, and the cost of living per month… What are the main criteria that will determine what the best place for you is? Here is a quick overview of the list of the most popular destinations for digital nomads, travel as a hobby!
The most sought-after destinations
If you're passionate about travel and dream of leading a nomadic lifestyle, enjoying the experience of wandering from one country to another, rest assured: you're far from being isolated! Digital nomads are more and more numerous. As such, some destinations are particularly popular with these traveling remote workers and freelancers.
Canada
Canada is by far one of the most popular countries for digital nomads. It's one of the biggest technological centers in the world. Therefore, the internet speed is particularly fast, and workplaces are very numerous.
What's more, the country is known for being one of the happiest places in the world to live. Canadians also have a reputation for being very friendly. As a result, 21.3% of the Canadian population is made up of foreigners.
In other words, as a nomad, you'll be far from being the only expatriate worker in the country, and plenty of travelers will surely be there to welcome you with open arms!
Note that Canada is also home to some of the most powerful companies on the planet, providing great job opportunities for digital nomads.
And then, the United States is not very far…you only need to travel a little bit south: discover the whole continent in your free time thanks to your digital nomad status!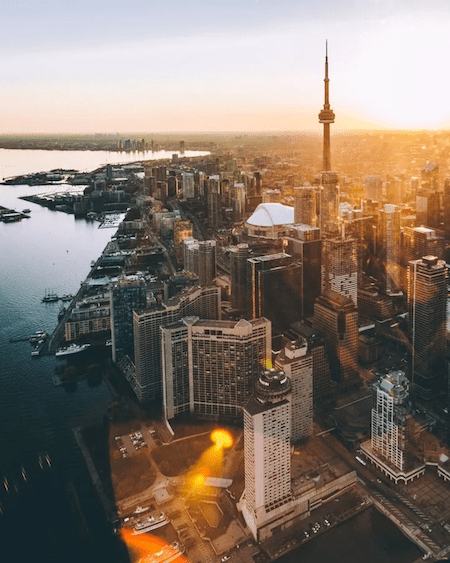 Australia
With a happiness index of 7.22, Australia is one of the countries where the people living there are the most fulfilled on many levels.
It must be said that this country doesn't lack assets and that its vastness promises a diversity of surprising landscapes and interesting spaces to travel to! Australia has some of the most beautiful beaches in the world, very diverse wildlife as well as cosmopolitan and futuristic cities.
At the same time, its economy is also one of the strongest in the world. There are therefore many job opportunities, and Australian salaries are among the highest worldwide.
When choosing to be a digital nomad in Australia, you will enjoy a stable internet connection and be sure to work with peace of mind.
Did you know?: Melbourne holds the title of "the most livable city in the world." Finally, note that there are plenty of coworking spaces in Australia, and they're scattered all over the country. It's no wonder that the destination is at the top of the rankings when it comes to the best places for digital nomads!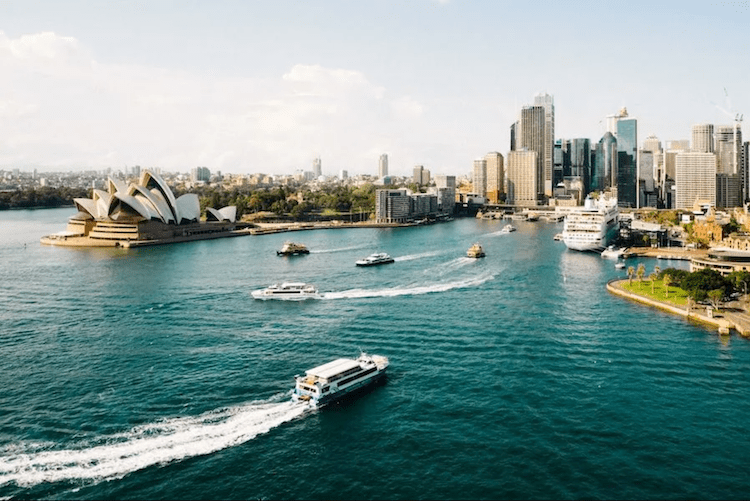 Taiwan
Taiwan is considered by many as the true paradise of new technologies. If you're looking for a modern space and work in the digital sector, you'll surely find your happiness here!
As far as internet connection is concerned, web access is free almost everywhere, and it's also one of the most welcoming cities in Asia for expatriate workers. If you're a digital nomad, Taiwan may be a very good option for you!
If you want to discover the surroundings of Taiwan, note that the city is very well served by transport and that you can easily leave the technology park to visit the surrounding spaces, which are made up of the sea, countryside, and mountains…the best of all worlds!
Very secure, the megalopolis is as futuristic as it is peaceful. It's currently one of the best places in the world for digital nomadism. On the other hand, you'll find that the cost of living is relatively high. The average cost of living is approximately $1,760 per month.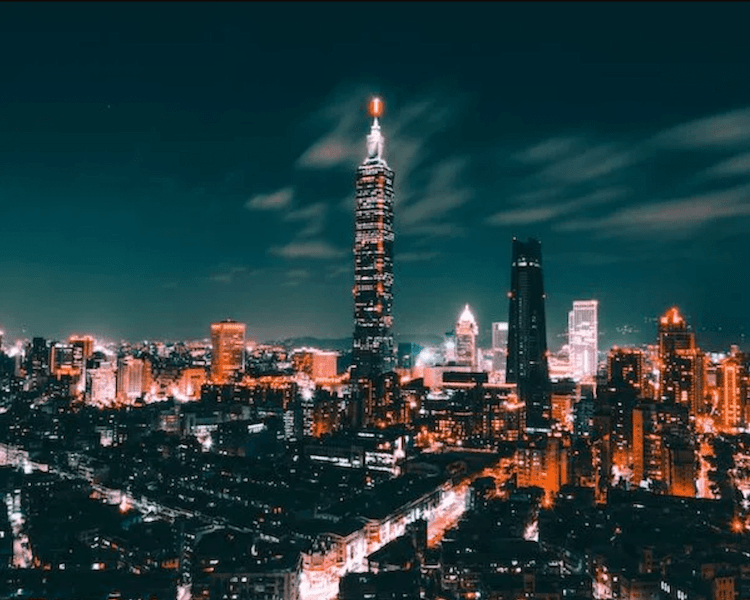 United Kingdom
Of course, if you decide to move to the United Kingdom, it will probably not be to come and get some sun... England is known as one of the rainiest places in the world.
However, the country is not devoid of any assets, quite the contrary. As proof, it hosts the second largest number of remote job searches in the world.
Despite its capricious weather conditions, the UK is one of the top 20 happiest countries in the world.
However, if you want to move there, you'll need to make a good living. The cost of living is relatively high, and rents in the UK are particularly high, especially in London. In fact, the average rent for a studio apartment in London can range anywhere from approximately £730/month ($882/month) to £1,358/month ($1,641/month), depending on its proximity to the city center.
If you decide to settle here, you will have the opportunity to mingle with a large community of expatriate workers. The migrant population in the UK is 14.1%.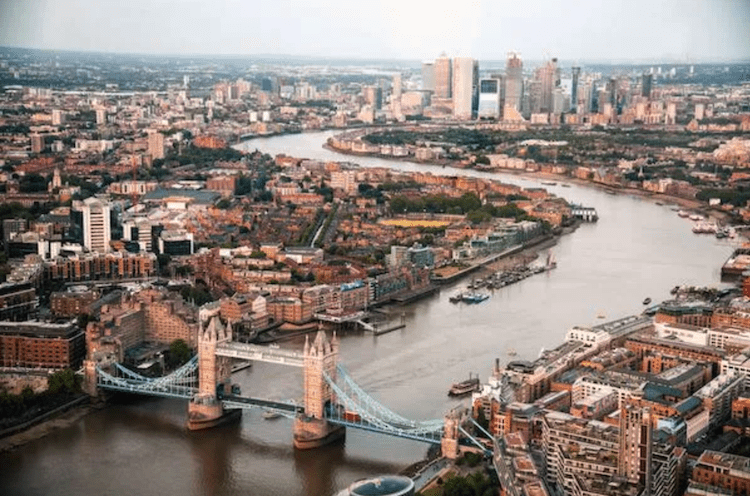 The least expensive regions
Because you may prefer to have a good time rather than spend your days working hard, you probably don't have unlimited financial means.
Great news: many of the dream destinations for digital nomads are quite affordable. Here's a quick roundup of some of the least expensive places!
Mexico City, Mexico
Do you have the reputation of being a bit of a powerhouse? Then maybe you're looking for a city that never sleeps... Welcome to Mexico City!
The culture is fascinating, and the low cost of living is ideal for enjoying all of Mexico's attractions. Public transportation makes it easy to get from one neighborhood to another. The people are friendly, and the joie de vivre reigns supreme here.
Nevertheless, Mexico City is not the only Mexican city that is popular with people working as digital nomads. Playa del Carmen is attracting an increasing number of travelers. It must be said that the city has an additional advantage: the Wifi is extremely fast, great for working online or making video calls.
Consequently, coworking places are constantly developing there. On the pleasure side, its beaches are among the most breathtaking in the world, and the cost of living is cheaper there than in the EU or the US.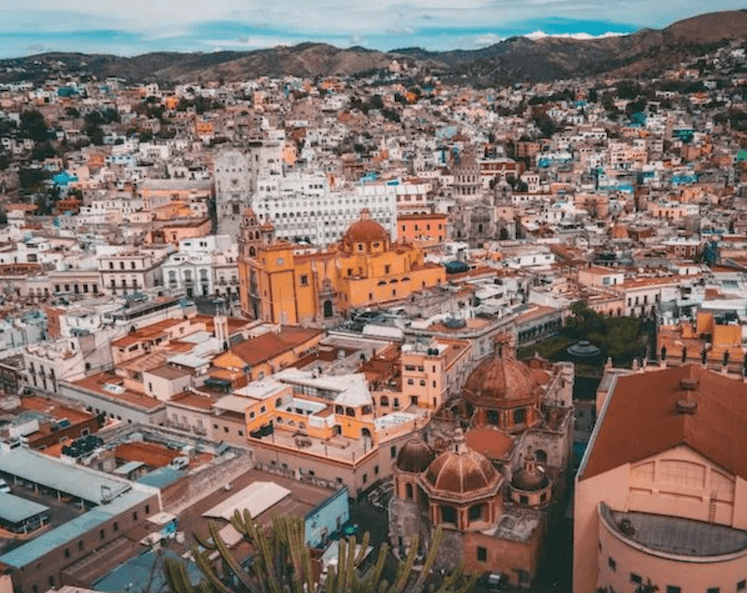 Bali, Indonesia
With its dreamy landscapes, Bali makes more than one traveler dream. Did you know that it's the international capital of digital nomads?
Therefore, the community of nomadic travelers is one of the largest and most welcoming in the world. If you don't want to feel isolated, this is the place to be! There are plenty of shared offices and a multitude of cafes and bars where workers gather, especially in Ubud.
If you want to split your time between work, surfing, and yoga, Bali is the place for you! The hippie culture is omnipresent. In addition, this destination's cost of living is extremely low, which makes it easy to enjoy all the pleasures of life. As for the landscapes, they're simply splendid. So, what are you waiting for to work while having a dream view?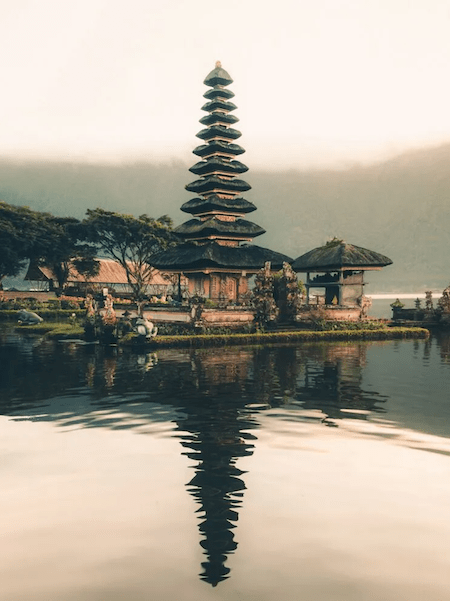 Chiang Mai, Thailand
Chiang Mai is a city located in the north of Thailand. This place has a friendly atmosphere, and many coworking spaces are constantly emerging.
If you're looking for a healthy lifestyle and a friendly atmosphere, the city has an excellent reputation! The number of digital nomads is very high. As proof, many events are regularly organized for the digital nomad community in the city.
Between temples, museums, and historical monuments, Chiang Mai doesn't lack assets for culture lovers either. In terms of accommodation, youth hostels are springing up all over the city.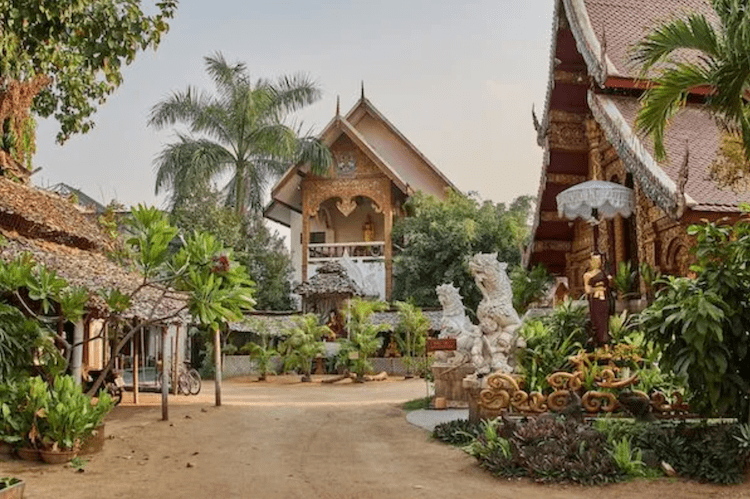 Ho Chi Minh, Vietnam
Not far from Thailand, head to Vietnam! It could be a second stop on your digital nomad journey...
Ho Chi Minh is a city that's becoming more and more popular among the nomadic worker community. Its main attraction? The very low cost of living and its cultural immensity.
Here, expatriate workers are particularly welcomed, and it doesn't take long to realize the incredible melting pot present here. So you will have no trouble feeling at home here while enjoying a change of scenery.
If you're in search of exoticism while wishing to be perfectly integrated into the local population, Ho Chi Minh is a first-class destination.
In parallel, if you're in Vietnam, don't forget to stop in Hanoi. Many digital nomads say they like this place for its warm welcome, delicious food, low prices, and lively nightlife.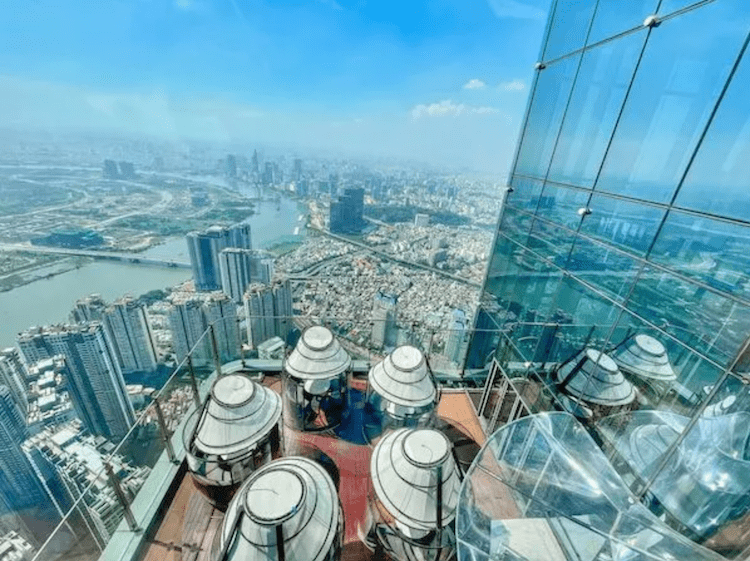 Destinations in Europe
With a wide variety of countries with differing cultures, landscapes, and opportunities, Europe offers digital nomads plenty of great options when it comes to staying in a new country while availing of remote working. Even if you're originally from the EU, heading to a new place within the continent can nevertheless be very exotic, and you won't need to worry about securing a visa to travel and work there! Here's our list of the top three European destinations ready to welcome you.
Romania
Romania is one of the countries where information technology is developing the fastest. Very innovative, Romania is modernizing at high speed.
Nevertheless, its prices remain very affordable. Moreover, the internet packages are quite cheap and reliable. If you want to work in the EU without breaking the bank, Romania is an excellent choice!
The entrepreneurial scene is flourishing, especially in the IT sector. Undeniably, Romania is a great destination for digital nomads who wish to find a place that allows them to enjoy a rich culture and the experience of living in a very pleasant coastal climate.
The people, English-speaking, are warm and welcoming. If you're looking for coworking places to work and exchange with other digital nomads, please note that there are many such facilities in Bucharest.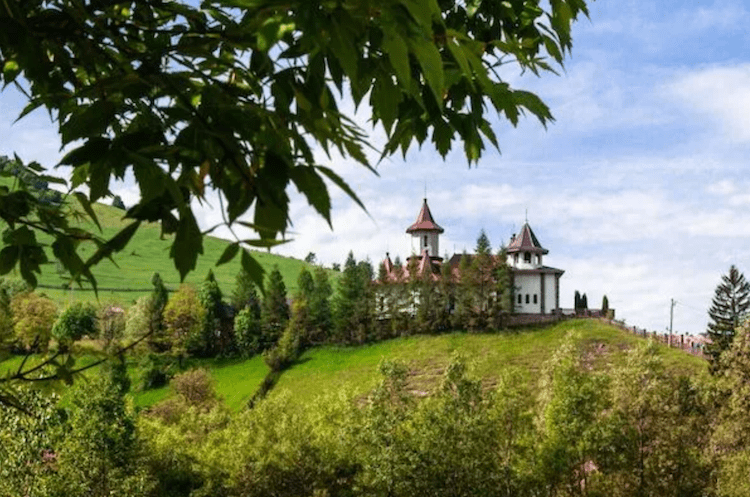 Sweden
If you don't mind the cooler weather and are looking for peace and quiet, Sweden is a great place to be.
Every year, Stockholm attracts more and more travelers and digital nomads. The air quality here is impeccable, and there are plenty of green spaces. You will have no trouble finding a place to relax after spending your days working.
More lively and student-oriented than Stockholm, the city of Gothenburg offers a more dynamic life. The atmosphere is energetic, and events of all kinds are frequently organized. If you want to stroll around in your free time, note that the city has many pedestrian streets that make it easy to do so.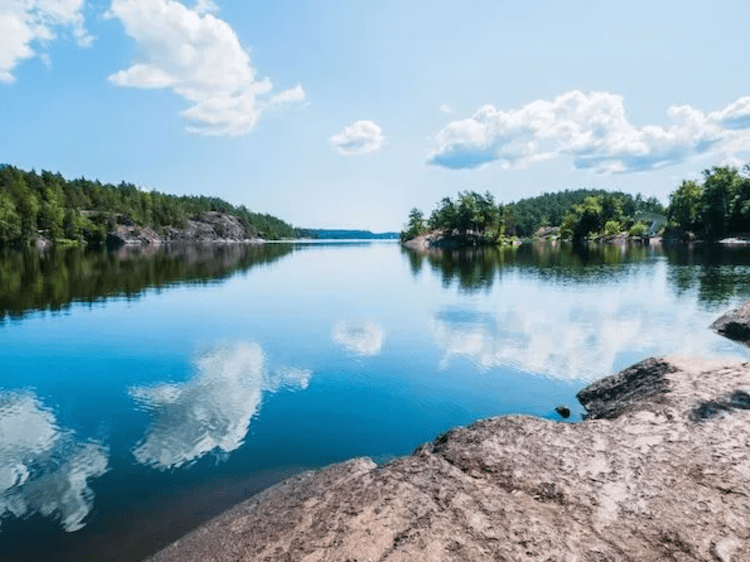 Portugal
For a sunnier life, head to Lisbon, Portugal! The Portuguese capital is home to a large group of digital nomads. If you want to meet them, there are plenty of events dedicated to facilitating meet-ups with people in the digital nomad community.
What's more, Lisbon has a relatively low cost of living compared to most other European cities. You don't need to earn tons of money with your remote work to enjoy all of its attractions and beautiful spaces and have fun in your free time.
Economically dynamic, Lisbon offers very interesting job opportunities, and an increasing number of start-ups are setting up shop here. Even better: here, you can spend your days sipping coffee on the terrace of cafes at a cost of only about $1! With so much caffeine, you will never be so productive!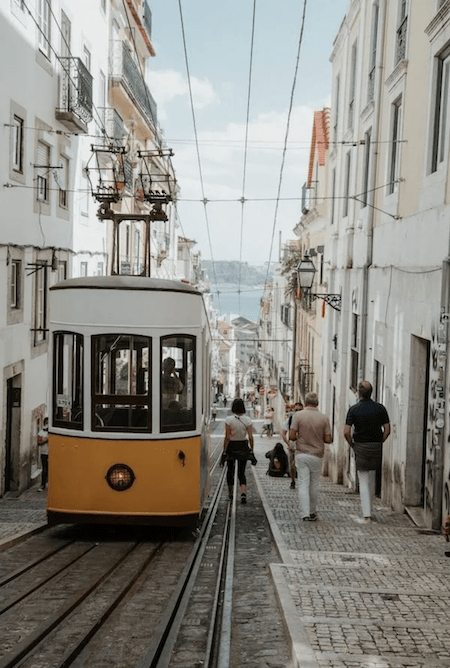 If you're determined to leave your home country to head abroad and find a place to enjoy the experience of remote working, you should know that there is an application that could be very useful: Nomad List! It's become THE reference site for digital nomads, listing the most pleasant cities on the planet to live and work.
Through its friendly interface, it'll be easy for you to discover all the advantages and disadvantages of the biggest cities in various countries, according to different criteria (internet speed, air quality, cost of living per month, number of work spaces, etc.). Using Nomad List, you can take advantage of practical daily advice, look for a job, and find answers to all the questions you might have as you embark on your new adventure as a digital nomad and enjoy a truly unique experience. 
Once you decide which destination is best for you, you can take the time to handle some of the administrative tasks associated with remote work in foreign countries for digital nomads, e.g., obtaining a visa (if needed), securing lodging, filling out tax paperwork, etc. Keep in mind that if you do want to travel to a country that requires you to have a visa, the length of time it'll take to obtain one can vary. In addition, you'll likely need to renew your visa each year if you decide to stay there.
By choosing to become an entrepreneur on the internet, it'll be easy for you to get started with the digital nomad life. With WiziShop, you can take the plunge and try the adventure of nomadism. When do we start?
Try WiziShop free for 3 days
GET YOUR FIRST MONTH FOR JUST $1