It's no secret that people love to eat! The universal appreciation for cuisine of all kinds means that starting a business in the food industry can be quite profitable for new and experienced entrepreneurs alike.
The tricky part is deciding exactly what type of business to start. For instance, do you want to sell products, provide a service, or do both? If you're going to be selling products, will you make them yourself or obtain them from an external source?
It's easy to get overwhelmed with all the choices available. Don't worry, though—we're here to help simplify your decision-making process!
In this article, we'll tell you all about some of the top ideas around today to consider for your future food business.
Food business ideas
If you're interested in launching a business in the food industry, you'll soon find that there are all kinds of options available to you. The industry is constantly changing, and it's important to remember that all the possibilities come with both positives and negatives.
Because you'll likely be putting in quite a bit of time, effort, and possibly even money into your entrepreneurial venture, it's worth doing a bit of research to determine the best type of business for you—one that's a good match for your unique skills, knowledge, and experience.
Here are 21 different food business ideas for inspiration!
1. Cooking classes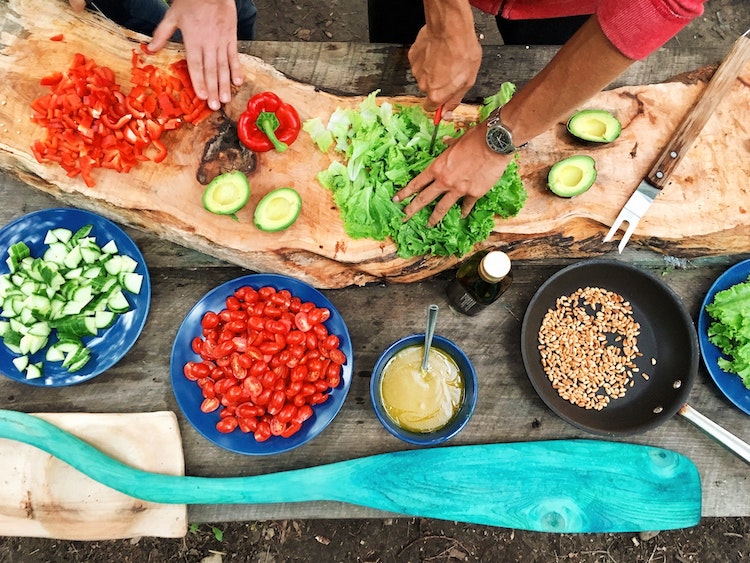 Do you enjoy teaching? If so, offering cooking classes may be the perfect option for your food business. Whether you're a beginner in the culinary arts or a professional chef, teaching other people can help you improve your own skills in the kitchen and connect with your audience.
One of the best things about cooking classes is that there are lots of ways to approach them. Many people would love to learn how to prepare their own delicious meals at home, and regardless of your particular speciality, you're bound to have students interested in your classes. Offer classes involving cake decorating, Indian cuisine, grilling, vegan meals, gluten-free dishes, etc.—the choice is yours!
What's more, you can opt to either teach in person or online. In-person courses will obviously allow for the greatest level of interaction with your students. However, online versions provide greater flexibility for both you and your audience, making them a wonderful option if you're looking for online business ideas.
Create video cooking classes as your schedule permits and then upload them to your chosen sales platform. Your customers will be able to watch your videos when they want and learn at their own pace.
2. Food delivery
It's no secret that consumers appreciate convenience. In fact, it's a pretty big driving factor for purchases across most markets. For this reason, it's easy to see why services involving the delivery of food have significantly increased in recent years, especially during the COVID-19 pandemic experienced worldwide.
Starting your own food delivery business is an excellent way to cash in on the skyrocketing demand for this type of service. The challenge will be, however, determining how to make your business stand out from the existing major players offering similar services, e.g., Uber Eats, Deliveroo, DoorDash, Grubhub, Postmates, etc.
Extensive market research is key. Start by analyzing the food delivery services in your local area, find out where they fall short in terms of their offerings, and see if you can create a service that solves those problems and will therefore be appealing to your target market.
Keep in mind that there's a wide range of possibilities when it comes to this kind of business. For example, you can deliver food from a single restaurant, multiple restaurants, cafés, grocery stores, or a combination of different places.
3. Catering
If you don't want to be tied down to one restaurant and like the idea of being on the go and meeting new people, opening up a catering business could be ideal for you!
Although this type of business will require some amount of planning and initial investment, you'll have a lot of flexibility in terms of your niche. For example, you may opt to specialize in a specific style of cuisine or type of event.
Note that while it's very possible to run a solo catering venture, you'll likely be limited to providing your services to small events. If you want to expand your business, you'll definitely need to hire a team at some point.
A great way to get your catering business off the ground is to start by offering catering services to your friends and family. As your experience grows, you can gradually begin catering larger events.
4. Meal kits
Similar to food delivery services, meal kits supply consumers with added convenience when it comes time to eat. They make it easy for people to concoct tasty, high-quality dishes at home by providing simple recipes and all the necessary ingredients, already perfectly portioned.
Meal kits are the perfect solution for busy people who don't want to spend lots of time preparing food but still want a delicious, home-cooked meal. Note that there are different ways to go about selling meal kits.
They're often sold as a subscription service, where customers sign up and receive meals in the mail on a regular basis. In this case, you might offer a variety of plans to appeal to a greater number of shoppers, such as the option to purchase 3, 5, or 7 meals a week. However, you can also simply put together a selection of meal kits and allow people to purchase them individually whenever they'd like.
This type of product/service is still quite new compared to others, so there are quite a few untried niches to take advantage of when launching your own business selling meal kits. You'll just need to be sure to research shipping methods carefully, as delivering fresh and frozen foods safely to customers will be a time-sensitive process.
5. Sauces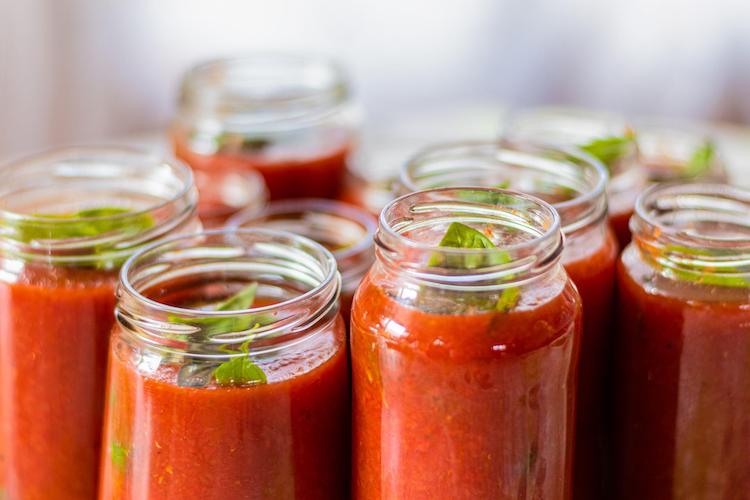 New to the exciting world of entrepreneurship? If so, creating your own line of sauces can be a great way to launch your first business. Sauces are incredibly versatile, and foodies are always on the lookout for new flavors and brands to taste!
Furthermore, sauces usually don't involve an excessive list of ingredients, so they're a wonderful product to sell for those with limited starting budgets. There's also tons of potential of earning sales from repeat customers. If a shopper develops a taste for your sauce, there's a good chance that they'll continue to purchase it repeatedly in the future.
The trick will be narrowing down your niche and crafting a product that's different from all the other sauces already available. Start by considering the type of sauce you want to make.
Something savory like pizza or pasta sauce? A hot sauce that will appeal to customers who like a bit of fire with their meals? Or maybe something for the dessert-lovers out there, such as a sweet fudge or fruit-flavored sauce? The possibilities are endless!
6. Gourmet popcorn
Popcorn is a popular snack enjoyed by people all over the world. What's more, it's pretty easy to make, and it doesn't require a ton of initial investment, making it an enticing idea for anybody looking to start a food business.
While popcorn is a seemingly simple treat, there's a lot of room to get creative with flavors in order to stand out from your competitors in the industry. Besides offering common options like butter or caramel, consider experimenting with interesting combinations of ingredients to craft new flavors that'll appeal to different consumers.
Sweet or savory, it's completely up to you! When it comes to selling gourmet popcorn, there are several options available. You might sell your products from a movable popcorn corn or a brick-and-mortar shop, for example. Another option to consider is selling popcorn via your own ecommerce website, as the cost to start an online boutique is usually much lower than opening a physical shop.
7. Personal chef
These days, there are many people who either don't have the time or don't have the desire to prepare delicious, healthy meals for themselves. To help solve this issue, they're happy to hire a personal chef to do the cooking for them. If you have advanced training and experience in preparing various types of cuisine, becoming a personal chef may be an optimal idea for your food business.
Keep in mind, however, that this vocation can often be a greater number of challenges than other options on this list. Your clientele may include individuals, families, caterers, or businesses, and you'll have to adapt your hours to suit their schedules. In addition, you may need to be skilled in crafting dishes that accommodate different dietary needs.
Nevertheless, working as a personal chef is also accompanied by its fair share of advantages! You'll have the opportunity to build personal relationships with your clients and strengthen your cooking skills even further.
8. Food truck
Food trucks are a particularly attractive option for startup entrepreneurs looking to enter the food industry. Similar to a restaurant, a food truck allows you to create your own menu, but you also have the opportunity to take your business on the go. This means being able to travel to different locations and reach more customers, also enabling you to provide catering services for weddings and other special events!
As owning a food truck comes with a much lower cost than owning a restaurant, it's easy to see why the popularity of this food business idea is on the rise. When considering what kind of food truck to launch, check to see what kinds of food truck businesses currently exist in your local area. If you decide to offer a similar type of cuisine to what's already available, you'll need to find a way to make yours stand out in order to be successful.
Another thing to remember to do before starting a food truck is that you'll have to check your city's zoning laws thoroughly. You may be limited as to where you can legally park your truck and sell food, so it's a good idea to be aware of these regulations beforehand.
9. Pet food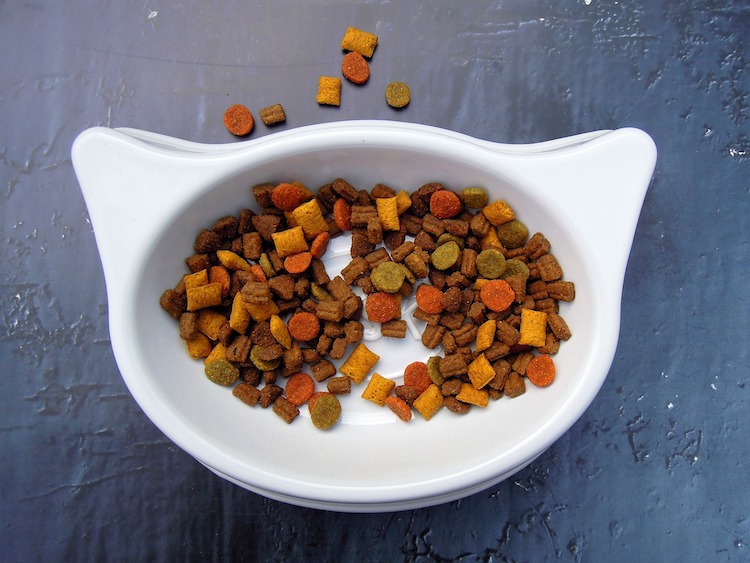 In many homes, pets are very much considered to be part of the family. Their owners therefore aim to provide them with the best food possible to suit their needs and celebrate them in all kinds of ways. To accommodate this significant enthusiasm or downright adoration that a growing number of consumers have for their pets, why not establish a pet food business catering to a specific niche of shoppers?
There are numerous options at your disposal. Start by choosing the type of pet you want to make products for, and from there, you'll have other questions to answer. Are you going to produce dried or canned cuisine or both? Will you include treats in your pet food line? What ingredients are you going to focus on or avoid in your products?
Feel free to let your creativity go wild—although there are already quite a few pet food brands on the market, pet owners are always looking for new ways to improve their pets' lives and spoil them!
10. Mushroom farm
If you've got a green thumb, one business idea that may be particularly appealing is to start a mushroom farm and sell your products to restaurants, grocery stores, or even individuals. Mushroom demand has increased considerably in recent years, in large part due to its medicinal properties, and Emergen Research estimates that the global mushroom cultivation industry will reach USD 22.78 billion in 2028.
Mushrooms can be grown all year long and have a short crop cycle, which means that you can count on consistent income. The production process for mushrooms is fairly easy after a bit of training. You'll be able to start small and grow mushrooms from home and invest in a larger commercial space if you'd like to expand your business in the future.
Note that different types of mushrooms have varying popularity and will fetch different prices. In terms of profitability, shiitake is the top option, but oyster and maitake mushrooms can also be quite profitable.
11. Ice cream shop
When it comes to dessert popularity, ice cream is at the top of the list for many people. With the frozen treat's ability to temporarily transport consumers to their childhoods and the wide variety of flavors available, starting your own ice cream shop is a great business idea.
Ice cream allows for all kinds of niching opportunities. Sell ready-made ice cream or create your own delicious flavors to help your brand stand out from the crowd. Besides ice cream, other styles include frozen custard or yogurt, gelato, and sorbet.
If selling ice cream at a fixed location doesn't appeal to you, you can alternatively go for a mobile option via a stand or kiosk for added freedom and flexibility. Depending on where you live, you might find that sales slow down during the colder months, so you may decide to operate your ice cream business on a seasonal or part-time basis.
12. Baby food
People are becoming increasingly conscious of not only what they consume but what their children eat as well. Many busy parents don't have the time to make baby food themselves and are happy to buy high-quality, nutritious foods from brands that meet their standards for their children's meals. Take advantage of this significant market by launching your own line of baby food products—a business idea that's quite simple to start from the comfort of your home!
These days, organic baby food is particularly in demand, with many parents trying to avoid feeding their children products with added artificial colors, preservatives, sugar, etc. There's also a large market for baby food that accommodates numerous dietary restrictions.
One of the biggest challenges you may face when selling baby food is that parents will be hesitant to try a new brand's products rather than sticking with those from a familiar company. Building trust with your target market is absolutely essential.
However, once customers have tried your products and are satisfied with them, they're likely to continue purchasing from you. For this reason, you may also want to eventually consider expanding your line of products to include foods for different stages of life (e.g., newborns, babies 6–12 months old, and toddlers) and further strengthen brand loyalty.
13. Coffee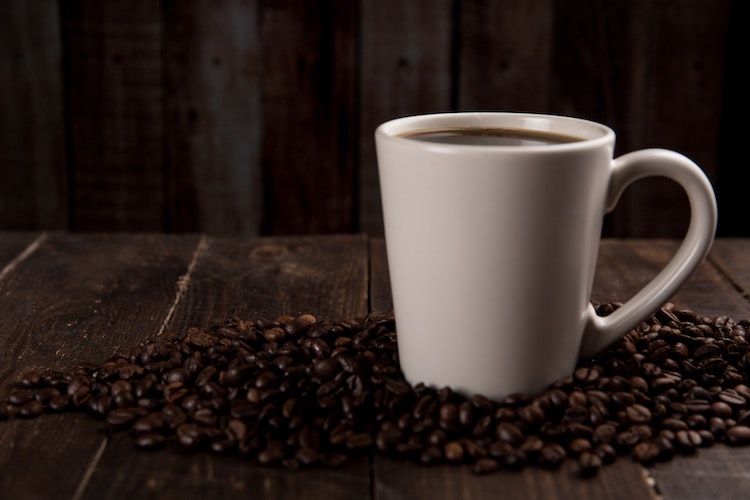 For many consumers, having their morning cup(s) of coffee is crucial to getting their days started. The substantial consumption of this caffeinated beverage has amounted to worldwide revenue of USD 433.60 billion for the coffee industry in 2022, according to Statista, with this figure expected to reach approximately USD 540.80 billion in 2025.
Significant product demand combined with a relatively low barrier to entry make the selling of coffee an especially enticing business idea. Whether you sell your coffee from an online store or open up a physical coffee shop, market research will be very important.
Keep in mind that there are many coffee brands already on the market, which can make it difficult to stand out from other businesses. Nevertheless, coffee drinkers are always on the lookout for new brands to try, and you can be quite successful if you take the time to find a great niche and develop your brand.
14. Jams and jellies
Another good food business idea for those comfortable with gardening and growing produce is to sell homemade jams and jellies. These are especially great products for new entrepreneurs, as consumers often see preserves sold by small businesses as being more natural and nutritious compared to goods produced by larger companies.
To expand your reach, consider implementing a multichannel approach to selling your products. For instance, you can establish a web presence by creating your own online store but also head to farmer's markets to meet local customers face to face and help give your business a more personal touch.
As with any kind of venture that involves growing things outdoors, selling jams and jellies will entail lots of planning on your part. You'll probably need to adjust your offerings with seasonal changes and ensure that your budget accommodates periods that are likely to yield lower sales.
15. Baked goods
No matter what time of the year, baked goods are popular products with shoppers around the world. While they're often found as table additions to help celebrate holidays and special events, baked goods are also frequently purchased "just because" or to help sweeten up the day.
The baked goods market has lots of room for specialization: cakes, pies, cookies, muffins, bread, pastries, etc. Furthermore, there's growing demand for products that take dietary restrictions into consideration, so offering, for example, gluten-free or vegan-friendly treats may be a particularly profitable avenue for your business.
Although baked goods are often sold at a bakery, this isn't your only option. Selling your culinary creations via an ecommerce website can make it easier to launch your business and reach a wider group of potential customers.
16. Gourmet candy
Another way to satisfy customers of all ages with a sweet tooth is to sell your own gourmet candy. Making homemade candy isn't too complicated of a process, and you'll have plenty of options to consider for your business's niche.
Chocolates, sour candy, lollipops, cinnamon candy, fudge, gummy candy, chewing gum, caramels, even candy accessories like bracelets and necklaces…the possibilities are endless!
An additional benefit of launching a candy business is that the startup costs tend to be quite low. If you opt to make your own sweets, you can easily start your candy-making venture from home. Once your products take off, you'll be able to scale your business as needed to accommodate the increasing number of orders, space, and team members required to produce your products.
17. Food photographer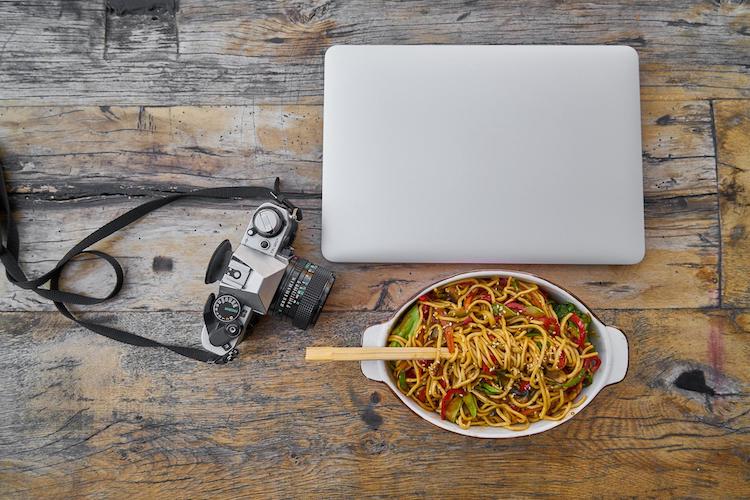 Have a passion for food and an eye for photography? Why not combine the two into a single career making money as a food photographer?
An increasing number of restaurants, hotels, and food-related brands are promoting their businesses on social media. For this reason, the demand for skilled photographers who can also work as stylists to artistically arrange finished recipes and other food products in a way that brings them to life is growing as well.
Besides capturing images of items for social media content, food photographers can also be hired by companies to help create product packaging or by magazines introducing, for instance, a new café or food product to their readers.
It's important to keep in mind that this profession tends to require quite a bit of patience and attention to detail. It's not uncommon to spend several hours in a photo shoot that results in only a handful of viable images. In addition, you should have good photo-editing skills and be comfortable with programs like Photoshop or Lightroom.
18. Nutrition coach
The growing interest in health awareness all across the globe has led to more demand for knowledgeable nutrition coaches who can assist people with improving their eating choices and living healthier lives. Although this business idea requires greater preparation than other options described in this article, working as a nutrition coach can be very rewarding, both personally and financially.
Besides having a substantial amount of knowledge concerning nutrition, you need to be able to coach people successfully, which means having a good understanding of psychology and counseling. Regardless of your niche, each of your clients may very well benefit from a different approach, so you'll need to adapt your strategy accordingly.
Nutrition coaching sessions can take place in a physical location like your office, your client's home, or a coffee shop, or they can be provided online. Digital products like coaching services are frequently purchased as subscriptions or memberships from an online store.
19. Pre-packaged snacks
When hunger strikes, it's always nice to have something on hand to immediately satisfy a sweet or salty craving. Plus, with shoppers' love of convenience, it's not surprising that the market for pre-packaged snacks is on the rise.
This type of product is also very popular with gym-goers and outdoor enthusiasts. Packed with nutrients to fuel a workout in the weight room or a hike in the mountains, pre-packaged snacks make it possible for consumers to start or return to their favorite sporting activities in a shorter amount of time. Whether your snacks offer health benefits or exist simply to make people's taste buds happy, there are numerous options available: energy or protein bars, chips, nuts, cookies, and more!
Note that one significant challenge you may face when entering the snack food industry is competing with the big-name brands. Nevertheless, concocting unique flavor combinations and spending time on your branding and marketing can go a long way in helping your company to stand out from the crowd.
20. Food blogger
Love experimenting with recipes, trying new cuisine, and sharing your ideas with others? If so, launching your own food blog could be quite a profitable venture!
You may be wondering how sharing recipes and talking about your favorite restaurants and places to eat could make you money and become a successful business. While it can take some time to earn revenue as a food blogger, note that there are a variety of ways to generate income from your food blog.
For newbie bloggers, display ads, affiliate links, sponsored posts, and brand partnerships are great ways to start bringing in money. As your audience grows and you build your brand authority, you can broaden your strategy to include other methods, such as creating an ebook, selling physical cookbooks online, offering memberships that give users access to exclusive content, or providing online cooking courses.
21. Organic food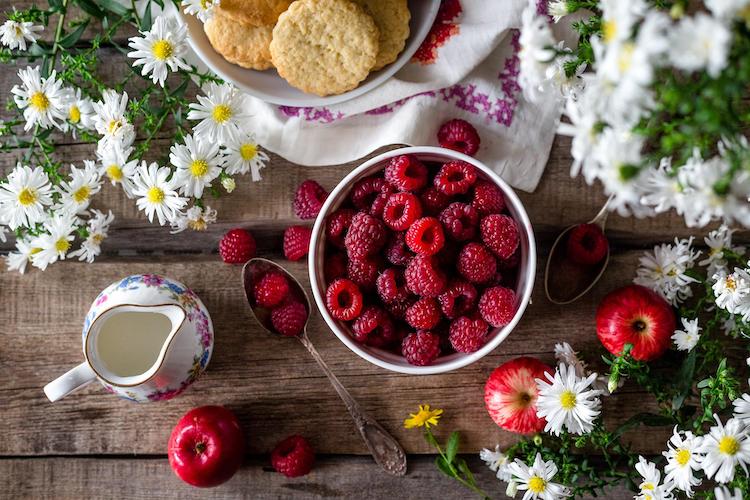 While several business ideas in this article mentioned the possibility of including organic versions of a particular product, you can also opt to create an entire line of strictly organic culinary items, featuring a wide range of goods.
Although many consumers are becoming more and more interested in eating healthier and staying away from processed foods, depending on their location, they may not have access to a brick-and-mortar store that offers organic options. Launching an online store to sell your organic food products can be a handy solution for shoppers as well as a profitable business idea for you as an entrepreneur!
Whether you make/grow your organic products yourself or source them from a third party, it may be best to start with a small range of items. As you learn more about your target market and see what items tend to work best, you can expand your product line with other goods.
Get started with your new food business today!
As you can see, there are plenty of great ideas from which to choose for your future food business. The food industry is ever changing and offers a plethora of opportunities for foodies and aspiring entrepreneurs.
When deciding what type of activity to launch, being passionate about your product or service isn't essential, but it really helps in dealing with the day-to-day tasks of managing a successful business. What's more, your enthusiasm will no doubt be appreciated by your customers who share the same love for whatever you're selling.
If you're a big fan of anything food related and want to start your own business, consider the ideas mentioned in this article for inspiration. Keep in mind that while it's possible to begin in very little time with some options, more skill, knowledge, and planning is required for others.
Of course, one important aspect of any new business will be how you want to sell your products and/or services. For many food businesses, creating an online store is the easiest and most cost-efficient way to present their offerings to the public. If you determine that this is the right strategy for your own venture, you'll want to be sure to select a top-notch ecommerce platform like WiziShop for your website.
Enjoy a 15-day free trial with WiziShop, and you'll see why our solution is the best option for your new food business!
Create your online store - 15-day free trial