Gone are the days when taking care of one's skin was considered an unnecessary luxury or something to be concerned with "in the future." With our increased understanding of the human body and the many possible ways that our skin can be harmed over time, we now know that implementing an effective skincare routine can be very beneficial in keeping skin in the best condition possible.
It's no wonder than that the skincare industry is doing really well nowadays and that new skincare brands are popping up everywhere. Maybe you're a skincare enthusiast yourself and thinking of creating your own line of products to share with the world…
If you're wondering how to begin, you're in luck!
In this complete guide, we'll go over some of the reasons why now's an optimal moment to launch your own skincare line and explain to you exactly how to get started.
Why is the skincare industry booming?
Skin care is unique in that it's something that can benefit anybody, regardless of age, gender, ethnic background, or location. According to Statista, the skincare market brought in around 136.4 billion USD worldwide in 2020, and this revenue is expected to reach about 187.7 billion USD in 2026.
So, what exactly accounts for the impressive success of skincare companies? Here are some of the reasons why it's doing so well and why starting a skincare line is a great option when it comes to online business ideas!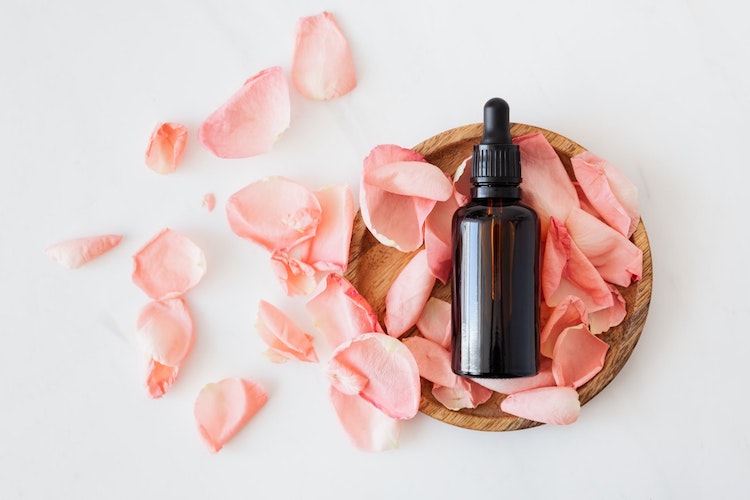 Consumers are becoming increasingly health conscious
Today, people are generally much more concerned about their health compared to decades earlier. They've therefore sought to have a deeper understanding and be more mindful of what they consume as well as what products they apply to their skin.
In addition, factors that are boosting interest in skincare products were seemingly less of an issue in days gone by. For instance, consumers are nowadays more aware of the necessity for sun and pollution protection along with the negative effects of stress when it comes to skin health. Shoppers are searching for ways to thwart the adverse impacts of these various elements, often looking to more natural means of rectifying their skin issues via products free of harmful chemicals.
As these kinds of skincare products tend to be more expensive to make, companies benefit from being able to sell their items at a higher price. What's more, this interest in health and wellness has expanded across different age groups and genders, meaning that businesses have a greater number of niche possibilities from which to choose.
There's a growing interest in self-care and routines
Although more and more people have become more invested in self-care over the years, this population increased significantly during the height of the COVID-19 pandemic. With quite a few consumers being forced to spend a lot of time inside, they turned their attention to not just DIY home projects but also to mental health, with a focus on mindfulness and self-care.
For many people, developing a skincare routine is an essential part of working on their self-care. As the global pandemic and financial uncertainty has led to substantial stress for shoppers, adhering to a daily ritual such as a skincare routine, no matter how simple, can aid in lessening that stress and giving them a sense of control.
While the number of products in a facial skincare routine varies from person to person, most routines tend to consist of at least four basic steps.
Cleanse:

Essential to skin health, this involves removing dirt, environmental pollutants, and other damaging factors to help prevent dullness and clogged pores.

Prep:

A toner, essence, or mist is used to "prepare" the skin and allow it to absorb any treatment products used in the next step more effectively.

Treat:

The number and type of products used during this step will depend on the user's skin type and specific goals, but this is usually when serums and other treatments are applied.

Protect/moisturize:

To lock in the products previously added and get the most out of their usage, a moisturizer of some kind is needed. Sunscreen is often applied as the final product during a morning skincare routine to protect the user from harmful UV rays they may encounter during the day.
Once consumers find a product that they love, they often stay loyal to it and may even opt to try other items from the same line.
Rising social media usage benefits skincare brands
While it's true that businesses of all kinds have taken advantage of social media and its growing usage to promote their products, the visual nature of popular networks like Instagram and TikTok are helping skincare brands in particular to flourish.
Through content such as images, videos, Stories, and Reels, companies are able to easily highlight their skincare products in different ways to appeal to their audiences. In addition, these platforms are the perfect place for brands to provide tutorials that give their followers instructions on how to use their products.
Finally, social media supplies skincare companies with a golden opportunity to collect user-generated content. By simply sharing a branded hashtag and/or having people tag them in a photo or video featuring their products, brands can quickly build a loyal community of fans who are happy to sing the praises of their creations. This in turn can aid in helping other people to discover the products and expand the brand's reach even further!
How do you start a skincare line?
There's no doubt that launching a skincare line is generally more difficult to do than when you sell other kinds of products, such as jewelry, enamel pins, or stickers. It requires a certain level of knowledge concerning fundamental chemistry; your country's laws on formulating, selling, and labeling skincare goods; and manufacturing processes. Furthermore, skincare products tend to involve a greater initial financial investment.
Nevertheless, with the right combination of resourcefulness and passion, anybody can become an online retailer and launch a skincare line, regardless of their budget. Here's our 11-step guide to getting started!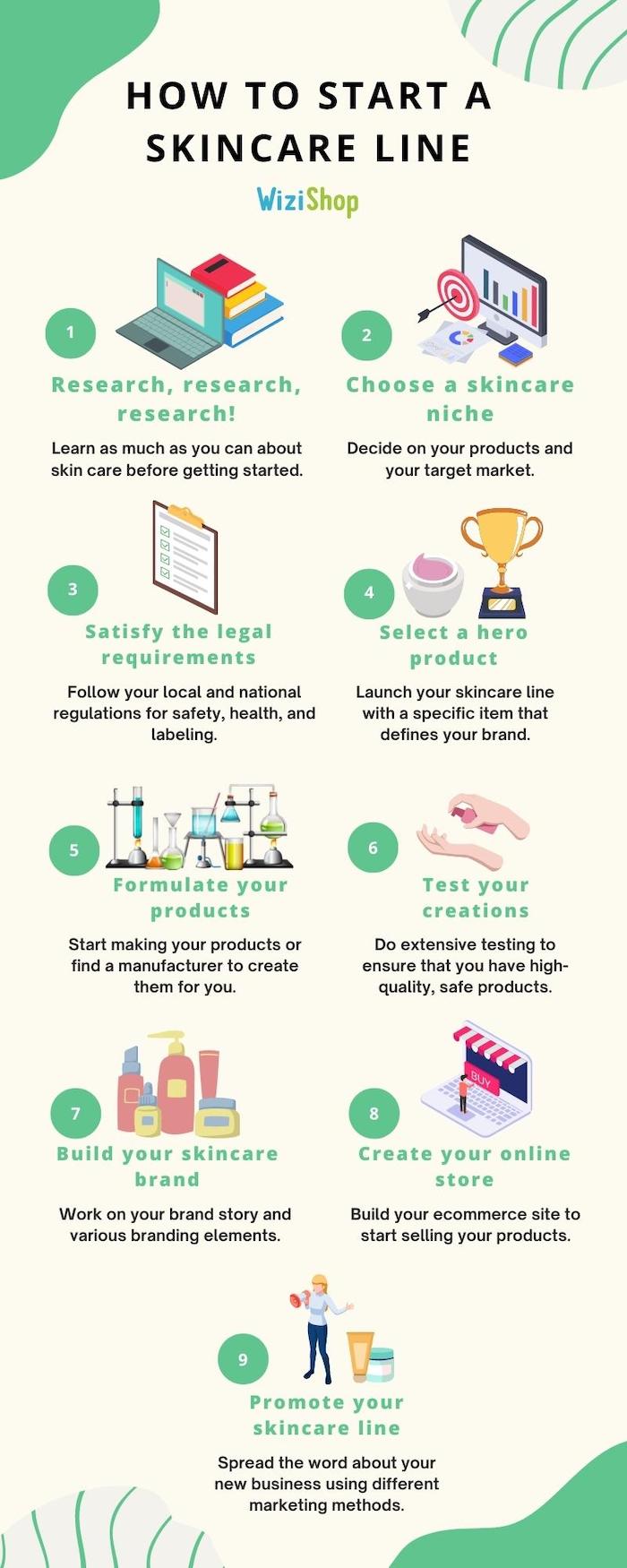 1. Research, research, research!
While you should be knowledgeable about any product you opt to sell on the internet, it's especially important with anything used to take care of the skin. You certainly don't need to go to med school to start a skincare line, but you should at least be very well versed in the different kinds of beauty and skincare products out there, how they function, and who they're designed to help. It's definitely advantageous to learn as much as you can before launching your business.
To boost your knowledge in these areas, you have various resources at your disposal: free and paid courses, books, workshops, and a plethora of information online. Whatever resources you decide to avail of, ensure that they're credible and that their data can be verified. Launching a skincare line based on false information can be a costly mistake indeed!
Having a good idea of your own preferences when it comes to skin care can also be helpful. For example, if you're interested in creating a Vitamin C serum, you'll probably want to test out products from other lines to learn what you like about their formulas and what you think you can improve upon.
2. Choose a skincare niche
If you love the idea of starting a skincare line but are worried about competing with the big brands already out there, don't be!
When it comes to the skincare industry, there's room for everybody. While it's true that larger companies tend to have a product catalog consisting of a wider range of items, you can still find success as an independent brand by focusing on a specific niche.
As you work on finding the right niche for your business, different areas to consider include skin types, skin conditions, ingredients, and buying preferences. You'll also need to think about what kinds of products you'd like to make.
There are loads of different products that you can integrate into your skincare line: cleansers, masks, facial oils, foot creams, body washes, moisturizers, acne treatments, and many others!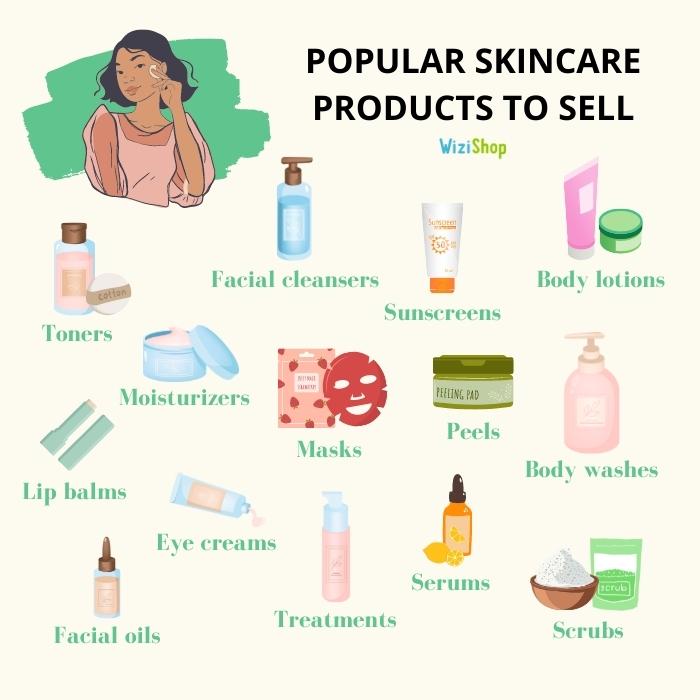 It may be tempting to launch your skincare business with 20 different items, but starting with just a few products will allow you to better focus on the quality of your goods. Keep in mind that each skincare product you sell is going to require an extensive amount of research and testing, which can be difficult to manage if you're operating solo.
Once you know what products you'd like to sell, brainstorm ideas for how you can stand out from the competition. For instance, what makes your eye cream different from all the others on the market? Does it perhaps feature a unique ingredient or solve a problem that consumers often have with similar products?
You'll also need to consider who your ideal customers are and think about factors like their age, gender, income, location, and what issues are likely to concern them. If they're against animal testing, for example, you'll want to be sure that sell 100% cruelty-free products and that no part of the manufacturing process involves testing your items on animals.
Your brand values should align with your target market's, and your practices and messaging across your website, social networks, and products should consistently reflect those values.
3. Satisfy the legal requirements
Although starting a skincare line is very exciting, keep in mind that there are certain legal matters that you'll need to have a good understanding of before you begin concocting your products and launching your new business.
The specific regulations that you'll need to follow will of course depend on your location, complying with local and national laws. However, there are a few general areas that it'll be advantageous for you to look into when it comes to your skincare venture.
First, verify that your products you have in mind meet the required safety and quality standards. As your creations are going to be applied topically to your customers' skin, it'll be essential that you test them sufficiently and that they contain high-quality ingredients.
Next, your products must comply with the labeling requirements specific to your area. Required information to include in your labels is likely to entail product shelf life, allergens, preservatives, and storage and usage instructions.
Finally, you'll want to check to see what kinds of laws are in place for launching your own business, including any particular licenses and insurance that you'll need to have. Note that if you're going to be making your products at home rather than having them manufactured via an outside company, this will probably involve specific regulations as well.
4. Select a hero product
After deciding on a niche for your skincare line, there's a very good chance that you already have several ideas for the different kinds of products you'd like to sell. When it comes to launching a business involving skin care, though, you'll want to focus on one specific product to draw your target market's attention in the beginning. This special item is what's known as a flagship or hero product.
When choosing a hero product for your launch, a good practice is to create something that helps solve an issue for your target market. When doing your research to determine your niche, you probably discovered what kinds of pain points the people in your audience face. By selecting one of the most pressing problems and making a product that takes care of it, you're sure to leave a positive lasting impression on buyers!
In addition, you'll want to ensure that your hero product accurately reflects your brand image and the message that you wish to convey. For example, if you want to be known as an eco-friendly brand, it'll be essential that your hero product uses high-quality materials that respect the environment and that its packaging is as sustainable as possible.
5. Formulate your products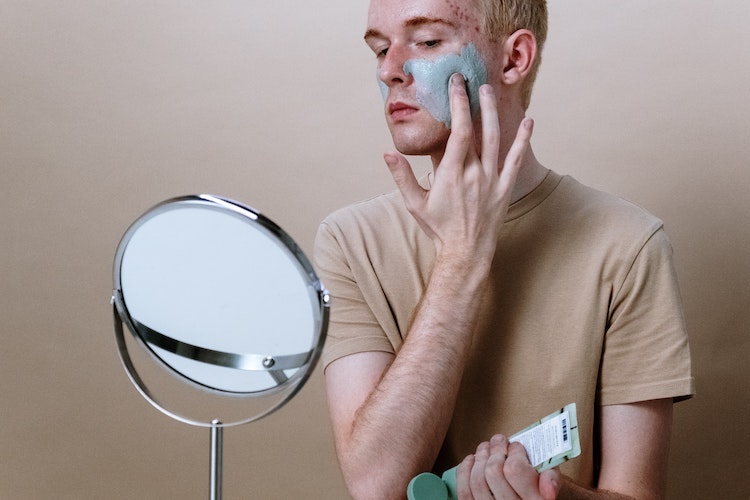 Once you're ready to begin making your products, you'll need to decide how you want to transform your ideas into actual items that people can use on their skin, namely, by making them yourself or working with an outside manufacturing company. The best option for you is going to depend on the types of products you plan on selling, the work space at your disposal, and the budget you're willing to alot to high-quality equipment and materials.
Even if you want to hire a manufacturer to make your products for you, it's a good idea to start small and begin by formulating your products yourself. This will help you to have a better understanding of the items you sell and see what you like in terms of scents, consistency, and presentation for each of your creations.
If you decide to make your products yourself, it's important to return to your research concerning your local and national regulations. Many countries have specific requirements for manufacturing skincare and cosmetic goods, especially concerning air space, surfaces, and ventilation, and you might find that making your products yourself may require a significant investment to bring your work area up to the necessary standards.
Similar to when you start an online boutique for a clothing line, as your business grows, outsourcing the manufacturing of your products to an outside company is likely going to become a necessity. With a top-notch manufacturer, you'll be able to produce your products more efficiently—creating more products in a shorter period, giving you the opportunity to concentrate on other aspects of your business, like marketing.
When researching possible companies to manufacture your products, there are several factors to consider.
Knowledge and experience:

Has the company previously manufactured products similar to yours? Are they willing to provide samples to demonstrate the quality of their work? If they've never manufactured a product in your chosen niche, they may still be a good option if they're dedicated to working with you to create a product that meets your expectations.

Observance of regulations:

Whether you opt for a local or overseas manufacturer, you'll need to make sure that they comply with the health and safety regulations of any country you're hoping to sell your products in. It's essential that they not only use high-quality equipment and materials but also that they treat their workers fairly. If the company has any known violations in any of these areas, that's an immediate red flag!

Shipping times:

Reliability is key when it comes to your chosen manufacturer, and this involves both the products they manufacture for you and how long it takes for them to ship the goods to you. You need to be able to depend on the company to ship your products in a timely manner so that you can maintain stock for your customers.
After finding a skincare manufacturer, note that it's advantageous for you to develop a strong relationship with the company. While you should of course be able to trust them to provide you with high-quality products, you should also be direct about your expectations and stay informed about every step of the manufacturing process.
6. Test your creations
As mentioned earlier, selling skincare products is more complicated than selling other items, as you'll need to put your skincare products through rigorous testing, which can often be a rather time-consuming task. It's absolutely crucial, though, as consumers will be applying your creations directly to their skin.
Of course, you can never be completely sure of how somebody's skin is going to react to your product. However, extensive testing via skilled labs helps to make it as safe as possible and increases your chances of providing users with a positive experience.
Besides your skincare products themselves, it's also beneficial to test the end result in terms of if your chosen packaging functions well with the product to ensure reliability and safety for shoppers.
Say that you want to sell a gel mask in a jar, for example. You may discover during the testing process that the jar's lid doesn't offer adequate coverage for the jar and that even when fully closed, the mask seeps out of its container…definitely something to fix before you launch your business!
7. Build your skincare brand
With the plethora of skincare companies present today, consumers are spoiled for choice. Skincare items, more often than other types of products, tend to be purchased based on how the shopper feels about the brand. For this reason, it's imperative that you start to build your skincare brand even before you launch your business.
The brand you create is going to involve various elements to help your business stand out from other skincare companies. As you'll already have identified your target audience when you get to this step, you can use this information as you complete the following actions to build your brand.
Establish your brand position:

This basically explains what you do and why you're doing it. From this, you'll also be able to decide on the voice you'll use in all of your brand's messaging.

Select your business name:

A very important aspect of your brand, your business name should reflect your values and should ideally be short and simple so that it's easier for shoppers to remember. Don't forget to verify that your business name isn't already taken by another company!

Write your brand's story:

Your brand story explains the history of your company and your reasons for launching the business. Often displayed in the "About" section of a website, this element will help you to strengthen the connection that visitors feel with your brand.

Pick your brand colors and design your logo:

Choose a few colors that you want to be associated with your brand, keeping in mind that you'll use these colors in a wide range of places, e.g., your website, social media pages, logo, packaging, etc. Your brand's logo should be simple to understand and can easily be created on platforms like

Looka

or

Canva

.

Plan your packaging:

Your product packaging will be used to not only protect your customers' orders but also serve as a form of marketing for your business. Consider how you can incorporate your brand colors and logo as well as the types of materials that will best keep your products safe during shipment.
8. Create your online store
Yay! Your skincare products are ready to go, and you're feeling happy and confident about your brand and the direction you want to take your business. It's now time to start selling!
Where will you offer your products? At an outdoor artisan's market? At a brick-and-mortar store? On an online marketplace like Etsy? While these are all viable options, if you want the most control over your business and want to reach the greatest number of potential customers possible, creating an internet sales store to sell your skincare goods is ideal.
And when you decide to start an ecommerce business, you'll want to pick a platform that makes selling on the web easy and enjoyable…that's where WiziShop comes in.
With our stellar all-in-one ecommerce solution, you'll be able to avail of 400+ features to help you manage your online store more efficiently and grow your business. What's more, our team of Business Coaches, well versed in all things ecommerce, are ready to assist you with any question you may have concerning your shop.
From the moment you create your account, you'll also have access to free training on numerous topics related to web sales and benefit from over 50 tools designed to optimize your site's technical SEO…Google is going to be a huge fan of your online store.
The cost to start your online boutique on our platform begins at $27/month plus a small percentage of your sales. Check out WiziShop, the SEO-powered ecommerce solution, today and enjoy a 15-day free trial!
Create your online store - 15-day free trial
9. Promote your skincare line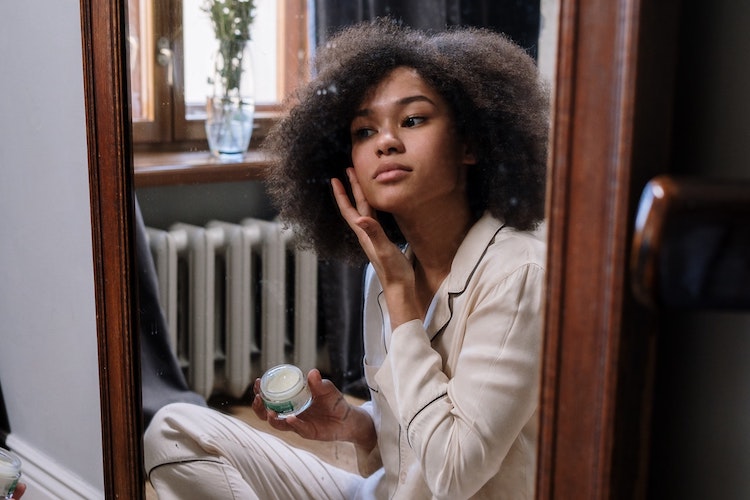 Once you've launched your skincare business, you'll need to let shoppers know that your fabulous creations exist!
There's a ton of competition out there in the world of skincare products, so it's beneficial to be proactive in your marketing approach to get the word out about your business. In addition to creating a high-quality, professional website, you'll want to take advantage of a variety of marketing tactics to promote your brand.
While there are a ton of strategies out there, here are a few that tend to work particularly well for skincare brands.
No matter how trustworthy your brand appears, consumers will always feel more confident about buying your products if they see other people enjoying them first. By sharing content created by your customers on social media and your website, you'll be able to boost trust in your products and your brand credibility.
What's more, sharing photos and videos from your followers can help to build your community. When your customers see their content featuring your skincare products on your page, they'll feel that you appreciate their business and having them in your community!
Source: Drunk Elephant Instagram
An influencer is somebody who has a large audience on social media or other platforms and is generally very well trusted by their followers. In a similar vein to employing user-generated content, you can also work with influencers to increase trust in your brand and expand your reach on various networks. As you research influencers to collaborate with to promote your skincare products, look for people who are already well known by your target market.
Compensating influencers usually consists of giving them free products and/or financial compensation. However, don't think that you won't be able to afford partnering with influencers as an emerging skincare brand. While you may not be able to fit celebrity influencers in your budget, availing of smaller tiers, such as mid-tier influencers or micro-influencers is a more affordable option and can still be very beneficial for your business if the influencer has the right audience.
Source: Sachita Subramanian Instagram
It's no secret that it can be tough for entrepreneurs launching a skincare line to break into a saturated market. To assist in building brand awareness or to reward your customers and followers on social media, why not create a special promotion or giveaway occasionally?
Limited-time sales are great for encouraging purchases because shoppers know they have a deadline for being able to take advantage of a good deal. They might also worry that your discounted product may run out and rush to your online store to nab it before you run out.
If you decide to create a giveaway to boost community engagement and exposure, try to be strategic about it. By this, I mean implementing rules that aid in growing your reach and increasing your views more efficiently. For instance, you might state that in order for participants to qualify for the prize of a free product, they must follow your brand, like your post, share your post in their Stories, and tag a friend in the comments.
Source: Farmacy Beauty Instagram
Continue learning!
When it comes to the skincare universe, things are constantly changing. An ingredient that's trending one day may be found to cause all kinds of unfavorable side effects just a few months down the road. Furthermore, consumer preferences can easily fluctuate in a relatively short span of time.
In order for your skincare business to flourish, you'll need to continue learning and stay up to date on all the latest happenings in the industry. Don't be afraid to evolve your products and brand as needed to align with your own needs as well as those of your target market.