In SEO, it's important to have an idea of the different algorithms integrated into the heart of the Google search engine. Understanding the main filters allows you to implement effective and sustainable SEO strategies over time.
An algorithm that was much talked about when it was released and that we still hear about often: Google Penguin. This filter was deployed to fight against artificial link building techniques and particularly on the over-optimization of link anchors.
What is Google Penguin?
The algorithms deployed over time have considerably evolved the Google search engine. The objective is to improve the results in order to provide more qualitative and relevant answers to internet users.
Google Penguin makes it possible to fight against fraudulent backlink acquisition techniques with the only objective being to obtain a better position in the search results.
What is the objective of the Google Penguin filter?
First of all, in order to understand the purpose of Google Penguin, it's necessary to define the concept of link building.
This process aims at increasing the popularity of a website by obtaining links. Logically, the more links you have pointing to your website, the more authority it will have in Google's eyes.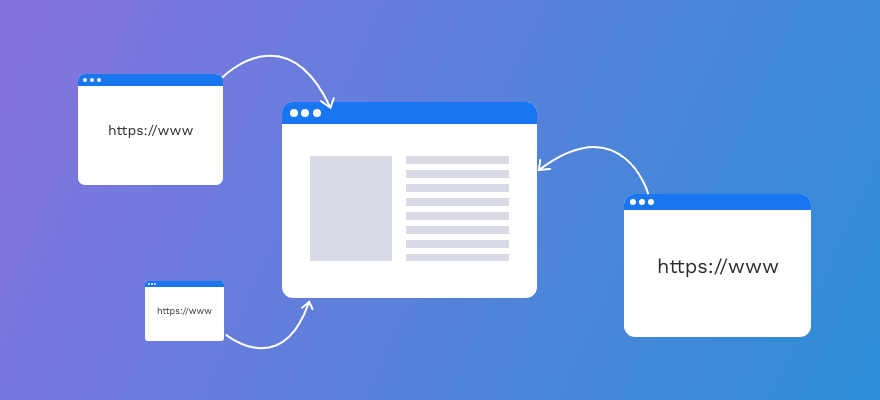 Still today, the number of links and anchors are taken into account to judge the reputation of a site and allow Google to rank it in the search results.
But at one time, this lever worked so well that many webmasters quickly used it to propel themselves to the top of the SERPs. Some even started to automate this link building process to generate thousands of backlinks without any effort, with the greatest number of optimized anchors possible.
The sites that ranked well weren't necessarily the most relevant. It was therefore necessary to put an end to these practices to clean up the search results.
Google has implemented an algorithm capable of analyzing artificial links and penalizing webmasters abusing optimized anchors: Google Penguin.
History from 2012 to 2016
V1: Penguin 1, released on April 24, 2012
This was the very first version of Google Penguin, an algorithm specifically targeting link building and creating a real tidal wave in the SEO world. Its birth had an impact on 3 to 5% of Google queries.
V2: Penguin 1.1, released on May 26, 2012
First update of Google Penguin, primarily concerning the data and not the algorithm itself.
V3: Penguin 1.2, released on October 5, 2012
Second update, affecting only 0.3% of English queries and 0.4% of French ones.
V4: Penguin 2.0, released on May 22, 2013
As the name of this update suggests, moving from Google Penguin 1 to 2, this was the first big transformation of the algorithm, this time impacting 2.3% more queries.
V5: Penguin 2.1, released on October 4, 2013
This update only impacted 1% of queries and took into account new data to evaluate sites. New criteria were then added to the algorithm.
V6: Penguin 3.0, released on October 17, 2014
Since this update, Google has begun significantly penalizing sites that don't respect its SEO guidelines, especially in terms of link building.
V7: Penguin 4.0, released on September 23, 2016
This final transformation is undoubtedly the most impactful. Now, Google Penguin works in real time. In addition, it no longer applies to the entire site and only penalizes certain specific parts.
What's the difference between Penguin and Panda for SEO?
Google Penguin and Google Panda are two of the most popular filters in SEO, but it's important to differentiate them!
Google Penguin fights against abusive practices of link building and especially the over-optimization of anchors, while Google Panda is an algorithmic filter that punishes poor-quality content.
Google Penguin therefore focuses on the off-site lever and Google Penguin on the on-site lever.
Techniques targeted by Google Penguin
To identify fraudulent link building strategies, Google Penguin mainly targets optimized anchors. But to stay as natural as possible and keep an effective link profile over time, here are different practices that I advise you to avoid.
Optimized anchors
The hunt for abuse of optimized anchors is the #1 priority of this filter deployed by Google.
Optimized anchors are represented by links on words containing the target query of the landing page.
For example, if you target the query "electric bike" and you have about fifty links with the anchor "electric bike" or "electric bikes" pointing to your URL, you're at great risk of getting penalized.
Many links from low-quality sites
When a large number of sites cite you, it can be particularly beneficial for your SEO. However, in order for the desired effect to be achieved, the sites that link back to you must be of high quality.
Some sites are references in a field, while others are of very low quality.
If most of your link building is based on low-quality sites, you risk falling under Google's radar.
Many links coming from off-topic sites
To be effective, your link building must come from sites related to your topic.
For example, if your site is in the theme of cooking, there's no reason for you to be mentioned on a ton of automotive blogs. Google takes this relevance into account.
If you receive a lot of links from sites unrelated to your theme, you may also attract potential penalties.
Many links from a network of sites
If you have several websites, you may be tempted to make different links between your pages and your multiple domain names.
For Google, it's quite easy to detect the owner of the sites based on certain criteria, such as IP for example. Link building between the same sites in a visible network in order to improve your SEO can therefore attract penalties.
Many links from directories, forums, and press release sites
The overabundance of backlinks from directories, forum comments and signatures, or press release sites can attract Google Penguin's radar.
It's therefore important to maximize your diversification of the typology of the sites that make links to you to remain as natural as possible.
The consequences of the Google Penguin algorithm
To limit bad practices and dissuade abusive use of link anchors, Google Penguin provides various penalties.
Penalty on some pages of the site
Unlike the Google Panda algorithm, Google Penguin doesn't penalize the entire website. It only penalizes certain pages or sections of a site.
Loss of position in search engines
When Google Penguin decides to penalize a part of a website, that doesn't mean that it removes it from the index. It does mean, however, that the page in question is significantly downgraded in the search engine results.
When a page is downgraded, its visibility is systematically reduced. As a result, the page can no longer be discovered by internet users, and the traffic of the page is affected. The impact of a sanction by Google Penguin can be very detrimental.
Our advice to avoid being penalized by Google Penguin
As you can see, to be visible on the web, link building is often an essential lever. For this reason, it's essential to do things correctly to avoid penalties.
I'm preparing a dedicated article to guide you in your link building strategy that'll be published in our SEO category, but in the meantime, here are some tips that can help you!
Vary the link anchors
As you'll have understood, varying the anchors is one of the most significant concepts to avoid penalties by Google Penguin.
Google is intransigent on URLs that contain dozens of backlinks, with only the anchor of the target keyword.
To return to our previous example, if you sell electric bikes, you should have your anchors diversified as much as possible. You can for example use the following:
Brand name
URL:

"www.bikestore.com/electric-bike/

Neutral:

"click here," "discover," "learn more,"...

Diversified anchors:

"many electric bikes available on this site," "different electric assist bikes," "e-bike models," "new-generation bikes from this store," "mountain bikes with electric assistance," "the best e-bike models"...
Obtain quality backlinks
Of course, for your link building to be effective, you must do the opposite of the penalty criteria mentioned above.Here are some things to consider when working on your backlink strategy for ecommerce SEO:
Get links from quality sites

Get links from sites of the same theme

Get links from sites that don't belong to you (or that are very well hidden)

Get links from different types of sites (ecommerce, showcase sites, blogs, media, directories, forums, web profiles, etc.)

Get links with a placement in the heart of the page
Obtain natural links
If your site is qualitative and you provide quality writing optimized for SEO to your readers, you can also get links in a totally natural way. This strategy is known as "link baiting."
The more natural links you get, from reputable sites, the greater the reach of your trust indicator!
This is a complex strategy that takes time but is very effective in acquiring links without suspicion.
How should you proceed if you've suffered a Penguin penalty?
Despite these recommendations, perhaps you've already been penalized by Google Penguin.
In this case, don't worry, nothing is ever irreversible, and it's possible to find solutions. Nevertheless, in some cases, be aware that the process can be long and that it may require some elbow grease.
Analyze all the backlinks
To remove a Google Penguin penalty, start by analyzing all your links.
For your correction to be relevant and rewarded, no suspicious link should escape your vigilance. So start by making a list of all your backlinks.
Logically, if you've been penalized, you should know which backlinks you created in the recent weeks and months. You can also use tools like Semrush, SEObserver, or Majestic SEO.
Of course, you'll also want to make sure that any legit, high-quality backlinks are "dofollow" rather than "nofollow" links.
Identify artificial links
It makes sense that if Google Penguin decides to penalize you, it's because it judges that some of your links are artificial or over-optimized.
To counteract the penalty, you must therefore identify those that are harmful.
Contact the sites to have them removed
Once the harmful links have been properly highlighted, the next step is to contact the webmasters of each site and ask them to remove the links.
If you don't receive a response from them, you can also use Google Search Console's disavow tool provided for this purpose.
As you can see, Google Penguin doesn't leave anything to chance, and it's better to stay under the radar when embarking on a link building strategy.
For each link, it's therefore important to select quality sites. And when the choice of the anchor comes, think carefully about the text to stay smart! The idea is always to find the right balance to maintain a profile of natural links.